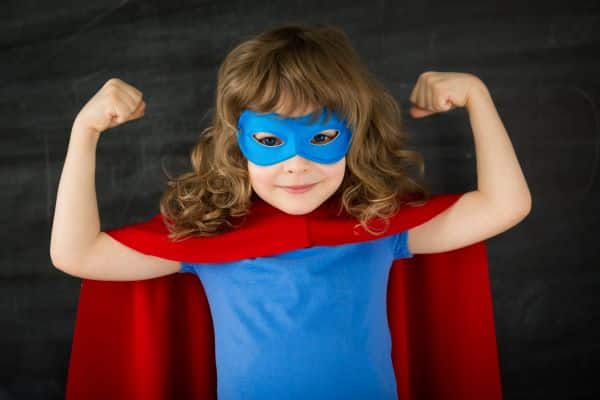 Tips to Keep Your Air Conditioner In Great Shape So You Stay Cool
So you've had your spring tune-up service done on your home's AC. Great job! If you've ever wondered about the best things to do for your HVAC system, regular maintenance is always number one. While annual tune-ups are best left to licensed HVAC professionals, did you know that there are little things you can do that can make a big impact on the performance and lifespan of your HVAC? The comfort pros at Hobaica Services are happy to share our top AC maintenance DIY tips to help you be your own AC hero!
DIY Tip #1 - Change Air Filter
You probably know you need to change your air filter regularly, but you might not know how often that "regularly" rule should apply. For a standard air filter, it's advised that you replace it monthly. Why so often? Think about all the dust, dander, dirt, pet hair, cleaning spray, hair spray and other things that are in your home's air. Now think about all of those things being sucked up into your ducts and cycled through your air conditioning. A clean air filter is better equipped to catch those particles.
Changing your air filter:
Prevents blockage to your air conditioning so your system can cycle and air can flow. Without clear airflow, your system can have major issues.
Helps keep your system clean and free of dust and other contaminants. A clean HVAC unit runs more efficiently and effectively.
Keeps your home's air cleaner and less dusty, so you breathe easier.
Simply changing your air filter monthly will save you a ton of time, money and hassle. To make things even easier, you can have Hobaica regularly mail you air filters. Check out our online filter store today!
You can also download the Hobaica App for your Android or iPhone. The app will send your reminders on when to change your home's air filter. How simple is that!?
Check out our videos below to learn more about how to pick the right filter for your system and why changing your air filter is so important.
How To Choose The Best Filter For My AC Unit
The #1 Reason Your AC Will Fail
DIY Tip #2 - Keep Brush Away
While internal dust and dander can block airflow inside your home, brush and branches can block airflow outside your home. That's why it's important to keep all grasses, bushes, trees and objects away from your outdoor unit. Foliage that's not under control can easily prevent your unit from working as it should. So grab that weed wacker and set your system free for its best performance.
DIY Tip #3 - Wash AC Coils
Like with anything outside, your air conditioning system gets dirty. If you notice that your unit seems dirtier than normal, you may want to clean your unit's coils. Dirty outside coils mean the unit won't work as well. Air conditioning coils have to work harder to either absorb or release heat as a result of the accumulation that forms on their surface, which leads to less efficient operation.
To clean the coils, make sure that you turn off the power to the system to avoid any electrical issues. You can turn the power off either by turning the AC breaker off in the breaker panel or at the unit itself. After turning off the electricity to your AC, use a hose to wash dirt and debris from the coil. Do NOT power wash the coils - it should be a gentle flow of water so as to not damage them.
DIY Tip #4 - Install Ceiling Fans
Ceiling fans help you stay cool - without breaking the bank. Ceiling fans move air in your room so that you feel cooler even when the thermostat is still set to the same temperature. The energy cost to run a fan vs. turning down the AC is substantial, which is why many turn to fans as part of their home comfort. The important thing about ceiling fans is to make sure they are the right size for the room and that they are turned off when you're not there.
DIY Tip #5 - Put Up Window Coverings
Staying cool is easier when you have shade. Putting up blinds or window coverings that block out the sun can help your home feel cooler inside.
DIY Tip #6 - Make Sure the Condensate Line Drains
Your system has to regularly drain water, which it does through your condensate line. Unfortunately, this line can clog. Your annual spring tune-up service from Hobaica includes a service to clear out the line, but between visits, keep an eye out on the line to ensure it is still blockage-free. If it clogs, it can cause all kinds of problems, including
Water damage
Mold and algae growth
Pricey AC repairs
Make sure your line is draining to avoid these issues.
AC Maintenance for AC Excellence!
When you become your own air conditioning DIY hero, you help your system run better for longer. Most importantly, you and your family stay cool and comfortable even through the hottest Arizona summers!
For more tips and information on how you can help maintain your air conditioner, or for expert HVAC service, we got you covered!
Here's to a safe & eventful Summer, from the Most Likeable People You'll Ever Meet!
We Guarantee, You'll Lika… Hobaica!