Keeping Phoenix Cool Since 1952
When it's time for a new air conditioning unit in the Phoenix, AZ area, then it's time to call Hobaica. Our licensed technicians are properly trained to install all types of ac systems, including: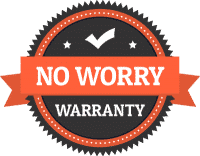 We will provide a quality installation of a new ac unit that meets your cooling needs. Your comfort is our priority!
Signs You May Need a New Air Conditioning Unit
A new air conditioning unit is a substantial investment, and many of our customers look to us for advice when deciding to replace, rather than repair, an existing unit. Some factors that influence the decision to purchase a new ac unit include:
Age: Your current air conditioning unit is 10-15 years old.

Costly Repairs: Your current air conditioning unit is no longer under warranty, and the repairs have become too frequent and too expensive.

Operating Cost: Your energy bills are high due to an old, inefficient ac unit.

Not Cooling: Your older ac unit is no longer able to keep your home at a cool temperature.

New Space: You are building an addition that will require a larger capacity ac unit.
Save over 30% of single stage AC system operating costs!
This video is an operational comparison of a typical single stage AC unit versus a super high efficient Inverter AC unit.
Expect More From Hobaica AC Installation Services
A quality AC unit replacement by Hobaica
Why do I need to replace my AC unit?
The #1 Reason Your AC Will Fail
If your existing air conditioning unit is not operating properly, not operating at all, or no longer meeting your cooling needs, then it is time to consider an air conditioning replacement from Hobaica.
Why Choose Us?
Why choose Hobaica? Our licensed technicians are both knowledgeable and likeable. Our family owned business has been providing service to the Phoenix area since 1952, so we are large enough to serve you, and small enough to prioritize values such as honesty and integrity. With our flat rate pricing, you'll know the price of  your ac installation before we get started, so there will be no surprises and no worries!
For a professional, reliable air conditioning installation in the Phoenix area, contact us online or call (602) 633-9555. You'll Lika...Hobaica!