Replace Your Dying AC With An Efficient New Air Conditioner
Are you constantly checking the thermostat and adjusting it lower? Does it seem like your home air conditioner just can't keep up with the heat outside anymore? It may be telling you that it's time for an AC unit replacement service.
When your air conditioning unit has reached the end of its life, Hobaica Services is here for you. Our licensed HVAC technicians are properly trained to install all types of AC unit replacement systems, including: 
We'll help you find the right residential air conditioning system for your Phoenix area home and replace or install it with professionalism and ease.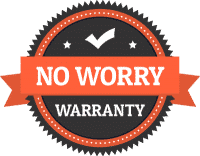 Signs You May Need a New Air Conditioning Unit
No matter how well you keep up with your seasonal AC maintenance, eventually your air conditioning system will need to be replaced – it's just a fact of life. And as your air conditioner gets closer to the end of its life, it will find ways to tell you it's dying. Keep an eye and an ear out for the signs so you're not facing an ugly surprise when it's time for AC unit replacement service near Phoenix.
How old is your AC?
Most air conditioners last about 10 to 15 years, so if your AC is already over 10, you should start paying extra attention to how it's working and be prepared for its upcoming replacement.
How often are you calling for repairs?
An air conditioner that's in good condition and working well won't need repair often. If you're calling us in to fix your AC more than once every two to three years, it's time to start budgeting for a replacement. And if you need AC repair every year, or more than once in a year, it's time for a new air conditioner.
How much are you paying for repairs?
Most AC repairs cost around $350, but major repairs can cost a lot more. Look at how much you've paid for repair visits over the last three years; if it's more than half the cost of a new AC unit, you'll save money in the long run by replacing your air conditioning system.
Are your power bills creeping higher month by month?
Air conditioners get less efficient as they age. Because your AC accounts for up to 60% of your power bill, when it becomes inefficient with age, you'll notice your monthly bill getting higher, even though your habits haven't changed. Rather than waste ever more money to get the same amount of cool air, invest in a new, more energy-efficient AC that will bring those utility bills back down – and take advantage of utility rebates while you're at it!
New Air Conditioning Unit FAQS
Get A Free AC Unit Replacement Estimate
If your air conditioning system is on its last leg, it's time to replace it with something new. Hobaica Services is happy to provide you with a free estimate – or a free second opinion – so you can get an accurate idea of what your home needs and how much it will cost. Schedule online or call 602-633-9555 to get started today.
Why Choose Hobaica? 
When you choose Hobaica Services to replace your AC, you're choosing the most liable guys in town! Our technicians are licensed and extremely knowledgeable, and prioritize values such as honesty and integrity. Since our founding in 1952, we've always treated others they way we want to be treated, and that's exactly how you can expect us to treat you, too. For professional, reliable air conditioning replacement in the Phoenix area, You'll Lika...Hobaica!