$49 Cooling Tune Up with a Free Inspection
Sorry, this coupon expired on June 20, 2021
Check Out Our
Reviews

. . . From Neighbors Near You

Ellen Battilana
00:36 28 Jul 21
Loved the Hobaica service! Steven A. was the technician and I can't say enough great things about him. Called when he was on the way to my house (on-time as promised), very friendly, polite and explained exactly what happened and what he was doing to fix it. Super customer service!! HIGHLY RECOMMEND this family owned, local business.

ardy rinki
00:17 28 Jul 21
Very good service providedVery punctual and completed the work in a timely mannerExplained the work that needed to be done and did a very good job fixing the problemVery good service in overall

Roger Freeman
22:05 27 Jul 21
Ryan performed the work on time with great efficiency.

Sita Cooney
18:58 27 Jul 21
Gave clear and concise information about my AC problems; gave solutions at various costs & warranties, and was professional and courteous throughout the exchange. I didn't feel pressured and I feel very confident as a long-time customer.

Barbara Everst
13:38 27 Jul 21
Great service, on time and friendly. I love the peace of mind from the regular maintenance for my air conditioner and will ask for Tom again next time

I had a leaky faucet and, because our regular plumber was out of town, called Hobaica because they have serviced our AC/heating units for years and I knew I could trust them to do plumbing work, too. Ryan Waters came over in just a couple of hours and quickly diagnosed and fixed the problem. I would recommend him to anybody who needs an honest and efficient plumber.

Mark Rafferty
17:53 26 Jul 21
Melissa in scheduling was FANTASTIC! She was very knowledgable and experience on how to get your Technicians out to our house that had no AC! Melissa and Hobaica are HIGHLY RECOMMENDED!Your Technician Jacey M was FANTASTIC! Very knowledgeable about the issues at hand and how to fix properly. He and Hobaica are HIGHLY RECOMMENDED. A+++

Ronald Rhoades
09:02 26 Jul 21
I quote Rev Rick Lewis at his request to relay the following information:I want to thank Scott Dale and Hobaica for outstanding service on my ac repair. Scott was veryProfessional,knowledgeable and pleasant. The job was completed in a very timely fashion and IAm very happy to commend both Scott and Hobaica, Thank you! Rick Lewis, Phx AzI Ronald Rhoades did have similar AC problem that Scott Dale fixed on short notice on a hot 115 deg.day and referred him to Rev Lewis when he called me about his AC outage. Thanks again to Scott and Hobaica service!

Steve DISC
19:50 24 Jul 21
Scott Dale was johnny-on-the-spot (weekend service!) and diligent in attempting to find a freak leak from the A/C return duct inside the house. It occurred during the strong monsoonal activity in Phoenix during the month of July and he diagnosed that it was probably condensation on the return duct in the attic from humidity that then ran down the duct to the return register in the house. No problems found. Great work and very professional service from Scott!
Free Giveaways That You'll Lika!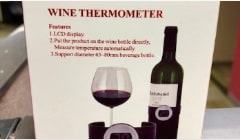 Hobaica Services | HVAC Services in Phoenix