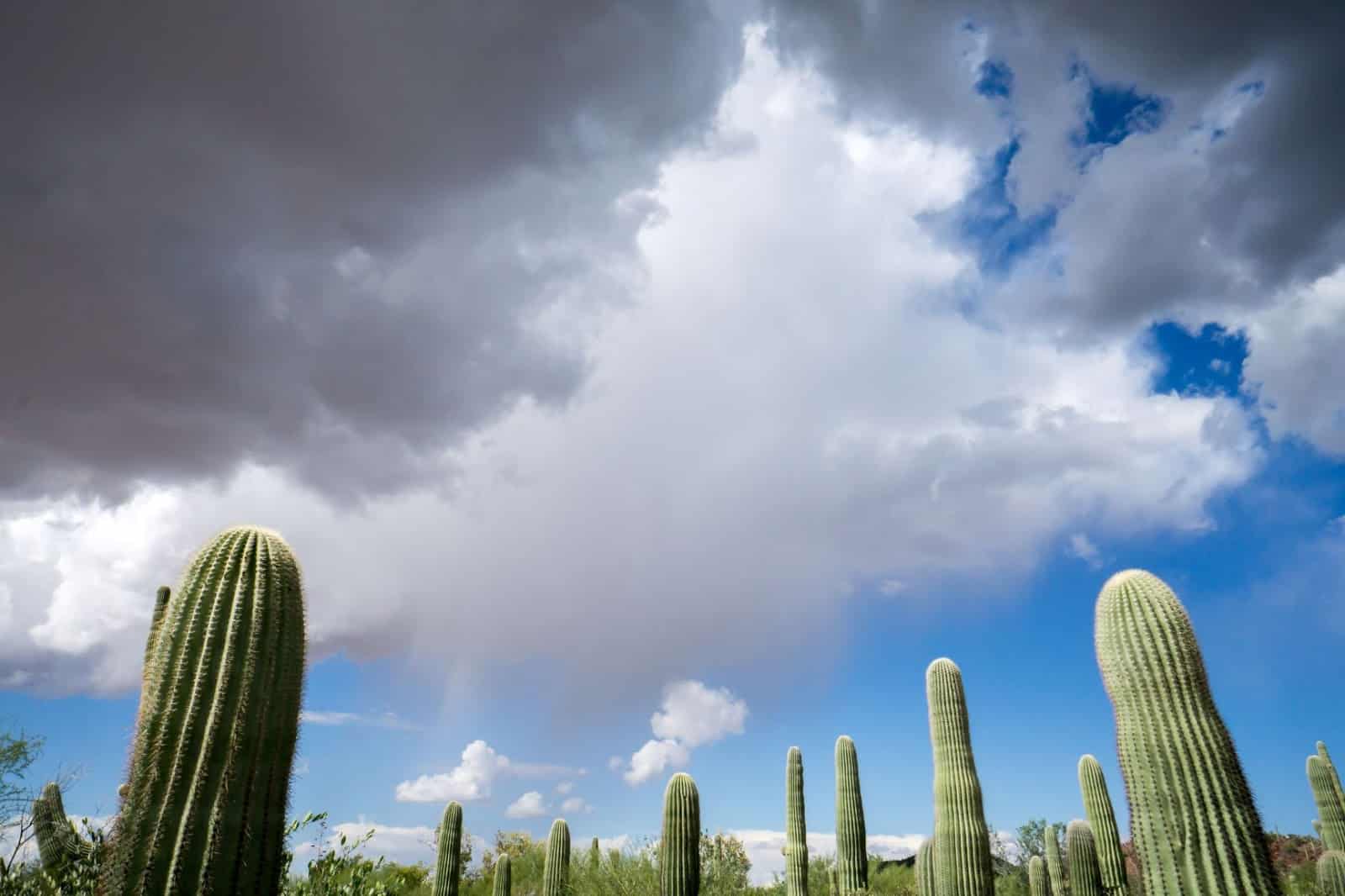 Monsoon season is upon us! Those who have spent time in the Phoenix, AZ area know how important it is to be prepared for these incredibly intense storms. Monsoons bring rain, wind and dust that can wreak havoc on your home's electrical systems. In order to prepare for this season's monsoons, Hobaica Services is happy to bring you the second installment in our Mythbuster Summer Series: Your Home's Electrical System Myths Busted!
Electrical Myth #1: Surges Aren't A Big Deal
You may have a surge protector or two lying around your home, but aren't really concerned that you'll have any damage that comes from an electrical surge of power. Unfortunately that is simply not the case. The lightning that occurs during an Arizona monsoon can wipe out your electrical devices in an instant. And when you think about all the things you have plugged in at the moment, it really adds up.
Besides damage to your devices, a large surge of power from a storm can even cause an electrical fire in your home. Severe surges can burn up appliances and damage the wiring so badly it can lead to an electrical fire.
With whole home surge protection services from Hobaica, you can rest easy that, even during the strongest monsoon, your home's electrical appliances are safe from damage.
Electrical Myth #2: Low-Voltage Discharges Are Not Dangerous
A huge misconception out there is that a shock from low voltage wiring, like those that power telecommunications, doorbells or security systems, is not dangerous. While a low-voltage discharge may not have the power to kill someone, it can cause real damage and medical problems. Imagine working on a ladder and getting knocked off balance after receiving a jolt. In addition, most low-voltage wires at some point will come into contact with a high-voltage device, which means even when working with low-voltage cables you are always at risk for a high-voltage shock.
If a monsoon comes and leaves you with flickering lights or other problems, it is essential that you not tackle this work by yourself, especially if you do not have previous electrical experience. For electrical issues with your home's outlets, ceiling fans and light fixtures, let a professional electrician take care of the problem.
The certified electricians at Hobaica can help tackle any of your electrical concerns with the right tools and knowledge to fix your problem safely. And better yet, we are available 24/7 for your electrical problems. Just call us anytime for fast, safe service.
Electrical Myth #3: Electronic Devices Don't Use Power In Sleep Mode
As we plug more and more devices into our home outlets, it's important to know which ones use energy, even when they are not turned on. A huge misconception about energy use of electronic devices is that when they are on sleep mode or turned off, they do not use energy. Unfortunately, that is not necessarily the case. There are many devices that will continue to use energy even when you flip the switch or turn it to sleep mode, including computers, televisions, cell phone chargers and coffee makers, just to mention a few.
In order to stop certain electronics from using energy, you must unplug them completely instead of turning them off. Another option would be to plug devices to a surge protector and then simply turn the switch for the protector to cut power to the devices.
If you are concerned with the amount of electricity your home is consuming or just want to ensure your system is operating safely, you may want to consider having a professional electrical inspection done on your electronic system. Hobaica is happy to perform this service for free! Sign up today with our easy online scheduling system!
We're Ready To Help Prep Your Home For Monsoon Season
An Arizona monsoon can do serious damage to an already fragile or malfunctioning system. If you have flickering lights or expensive electronic equipment you want protected, connect with the team at Hobaica to get your system prepped and ready for the potential threat of severe weather.
We offer complimentary home electrical safety inspections as well as full electrician services in order to handle all of your home's unique electrical needs.
And don't forget, we're always available for you in the event of an emergency. Just call us at 602-633-9555 anytime!
With friendly, expert service from your local professionals, remember-
You'll Lika… Hobaica!!!