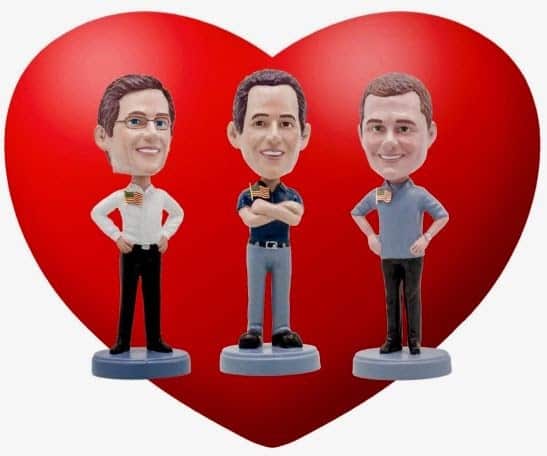 5 Ways to Show Your Home Love This February!
Valentine's Day is near, so while you are sharing love with your family, friends and special someone, make sure to also spread that love to your home as well! Late winter/early spring is a great time to get important work done to your home to ensure your systems are working as they should and to get your home ready for the year to come. 
But what should you check out, and how? Hobaica can help! We are experts in the home comfort business and have seen pretty much everything in our almost 70 years in business. Here are our top 5 things to do to help keep your home in tip top shape!
5 Things You Can Do For Your Home
On top of routine items you do around the house, such as changing the air filters for instance, in spring there are a few extra things you can do to really keep your home in great working order and ready for the year ahead. 
(1) Annual AC Maintenance Service -   Now is a great time to go ahead and set up your annual air conditioner tune-up service! During a maintenance service, certified and trained technicians will clean, inspect, and fine-tune your system. This service has been shown to help prevent breakdowns and costly repairs from happening in the future. It also helps your system to run at its most efficient, saving you money on your power bill and keeping your home at your most comfortable temperature. 
Annual maintenance has never been easier too with the convenient services from Hobaica. Not only are our prices affordable, you can sign up for our Total Care Club and take advantage of additional perks and savings. 
Check out our informative video below on the #1 reason for AC repairs:
(2) Inspect & Repair Window & Door Seals - The cooler winter months can affect the seals around windows and doors, causing them to harden and crack. You can prevent the comfortable air from your HVAC system from escaping through these cracks by resealing any areas that have aged or been damaged. Make sure to inspect both the outside and inside for any sealing that may need to be scraped and re-caulked or repaired. 
(3) Clean Out The Garbage Disposal - After a year of take-out food and eating at home, chances are your garbage disposal could use a good cleaning-out. Though there are different store-bought products to clean out a garbage disposal, we find the tried & true method of placing ice cubes, a few lemon slices, a tablespoon of baking soda and a splash of bleach down the disposal helps clear out the system safely and effectively. The ice cubes will actually work to break up food and grime that could be attached to the disposal while the baking soda and bleach clean the blades and pipes. The lemon helps make everything smell a little nicer, which is great for a system that can have the occasional unpleasant odor now and then.   
Interested in learning more? Check out our video on garbage disposal best practices!
(4) Check Smoke & CO Detectors - After a busy end of the year, now is a great time to make sure that your home is still fire safe and your family protected in case something happens. You should test each smoke and CO detector to see if it is functioning properly. If one is not working, make sure to either replace the batteries or the unit itself. It's a simple, inexpensive way to keep your family alerted in the event of an emergency. 
(5) Clean Out The Dryer Vent - Just like other major appliances in your house, a dryer vent must be periodically maintained and cleaned. Lint and dust can clog a dryer vent, posing a potential fire hazard. Experts recommend the vent should be cleaned at least once a year to ensure that no build up occurs. Annual cleaning not only prevents a potentially dangerous fire hazard situation, it helps your dryer work better on a daily basis. 
Happy Valentine's From Hobaica!
When you show your home love this season, it will return the love to you throughout the rest of the year! Your systems will work better, your energy savings will be greater and your comfort will be higher!
To show you our love and appreciation, you can always count on Hobaica for the best service, incredible savings and round-the-clock availability. And, of course, we are the friendliest guys around town! 
Happy Valentine's Day from the team at Hobaica!