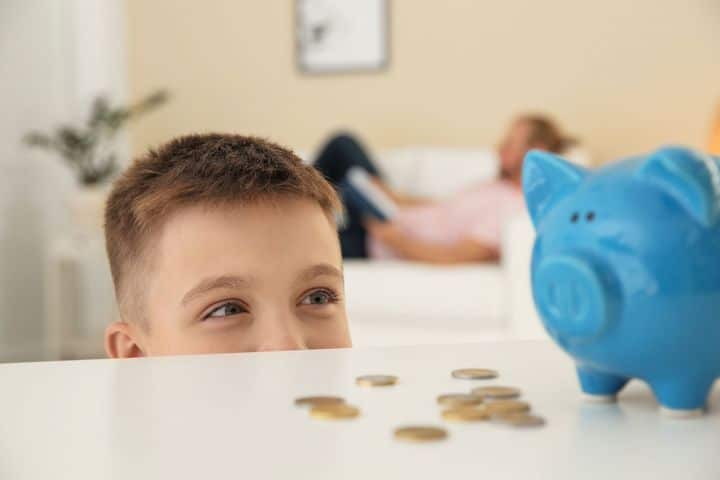 Upgrade Your Home HVAC & Get Up To $1425 Back!
Lots of homeowners took advantage of the generous Federal HVAC Tax Credits offered for heating and air conditioning systems in 2010. More than a decade later, those tax credits have finally expired – or have they?
As of December 31, 2021, the Energy-Efficient Equipment Tax Credits for Primary Residences that entitled you to $300 back when you file your taxes have expired. However, there is action pending in Congress to have them retroactively extended to allow homeowners to continue benefiting from them.
Credits & Rebates You Can Take Advantage Of Now
In the meantime, if you are considering an upgrade to your home comfort system there are still incentives you can use to make your new heat and AC installation more affordable. Now is the time to think about installing an energy-efficient new air conditioning or an air-source heat pump.
APS Energy Efficient Air Conditioning Rebates
Arizona Public Service is offering a couple of energy-efficient AC rebate options for Phoenix area residents in need of an AC upgrade.
You can get a $200 rebate on your AC upgrade if you have an APS participating contractor - like Hobaica! - install a new AC unit with a minimum efficiency of 15 SEER.
Qualifying families in need can get up to $1200 rebate assistance if you meet the following criteria:
The homeowner is unemployed due to the COVID-19 pandemic OR is enrolled in the APS

Energy Support program

. 

The new air conditioner must be an emergency replacement of an existing air conditioner that has failed or is failing.

The new air conditioner unit must have been purchased on or after July 28, 2021.

The AC unit must be installed by a participating contractor in accordance with the APS Quality Installation Standards.
SRP Energy Efficient Air Conditioner Rebates
As part of their Cool Cash™ Rebate Program, SRP is offering rebates of up to $1,125 back on a new energy-efficient AC, heat pump or mini-split system. Qualifying heat pump and AC systems must have a SEER of 16 or higher to be eligible for rebates - the amount of your energy efficiency rebate will depend upon the size and type of system installed.
To participate in the Cool Cash™ Rebate Program, you must:
Be an SRP residential electric customer who lives in a single-family home or condo.

Have your qualified energy-efficient system installed by a licensed contractor (like Hobaica) before April 30, 2022.

Submit Manual J load calculations with your application on single-stage systems or the application will be delayed or denied. Load calculations are not required for multi-stage or variable-capacity systems. (Hobaica can help you with this!)

Allow SRP or our agent to inspect the installed unit to verify compliance with Cool Cash requirements, if requested.
Please note that window units do not qualify for SRP rebates.
What Air Conditioning Units Qualify?

Air source heat pumps are an energy-efficient home comfort solution that provides both heating and cooling. They work by moving heat, rather than generating heat, so they consume much less energy than a furnace or conventional air conditioner. The HVAC professionals at Hobaica Services have decades of experience installing heat pumps in the Valley of the Sun, so we know which models work best for different situations.

If you are considering installation of a new central air conditioning system, we can help. There are countless numbers of models available, but not all of them are eligible for credits and rebates. The best way to determine the right unit for your home is to work with a professional to make sure the equipment you purchase is not too large or too small for your home comfort needs.  Contact Hobaica Services to learn more about which energy-efficient systems are available.

As an APS participating contractor, we will process your utility rebates of up to $1200 at the time of installation, giving you instant savings on your new, energy-efficient HVAC system – just one more reason You'll Lika… Hobaica! 

Schedule time with us now, before your home gets hot and uncomfortable, and you will be able to take advantage of these excellent energy efficiency rebates.

Electrical Safety Tips For Your Arizona Home » « What All Homeowners Should Know About Their Main Sewer Line