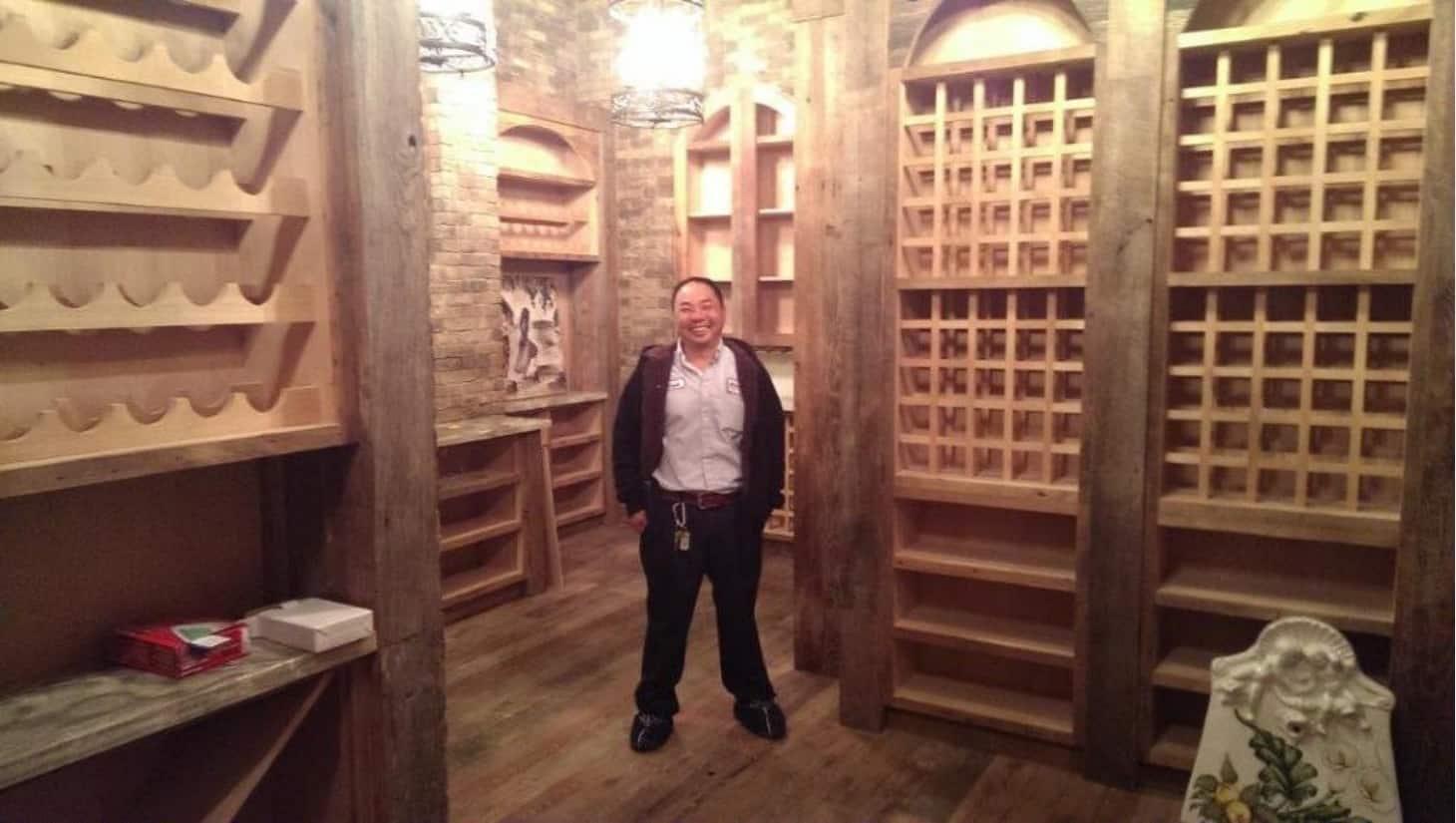 From A Small Cabinet To A Large Cellar, Hobaica Has A Wine Storage Solution For You
Is a glass of wine, chilled to the exact right temperature, something that makes you very happy? Wine is not only something to enjoy as a beverage, it brings friends and family together, especially during the holidays. It is also considered an investment as wine collecting continues to grow in popularity. Hobaica Services specializes in wine cellar options and services that ensure your collection is kept at the proper temperature for you to enjoy now or years later. 
You may be thinking to yourself, "You had me at Merlot, but I can't possibly fit an entire wine cellar in my house." Luckily, we have a number of different options available for you when it comes to wine storage solutions - from small wine cabinets to large open cellars. In this article, we'll explore the different ways the Hobaica team can make your dream of having a wine cellar in your own home a reality! 
How Important Is Temperature To Wine?
Proper storage of wine is critical to maintaining its flavor and longevity - and it all starts with temperature. The right temperature nurtures and enhances the flavors, aromas and overall quality of your wine. Consistent and precise temperature control slows down the aging process, allowing the wine to develop its character slowly and steadily.
Ideal Wine Storage Settings
The ideal temperature for storing most wines is between 45°F and 65°F, with 55°F often cited as close to perfect. Temperatures higher than 70°F could cause the wine to age more quickly, potentially damaging its flavor. Conversely, if the wine is too cold, it can dry out the cork, which might allow air to get into the bottle and spoil the wine.
Luckily, there are many different ways to keep your wine at just the right temperature! 
Wine Wall 
Imagine showcasing your prized wine collection like a work of art. Our wine walls are an embodiment of elegance and functionality. With precise temperature control, these walls are more than just storage—they're a showcase of your unique taste in both wine and design!
You'll never believe how versatile a wine wall is. They can go right into an existing wall with minimal disruption. Hobaica has installed wine walls in dining rooms, kitchens, basements and more. Not only are wine walls an incredible display of your wine collection, they are also a practical and safe way to store the wine you value.
Wine Cabinet 
For those seeking a space-saving solution without compromising on preserving the integrity of their wine collection, our wine cabinets are the perfect fit! These cabinets blend seamlessly into your home, offering a snug abode for your cherished bottles while maintaining the optimal temperature to enhance the aging process.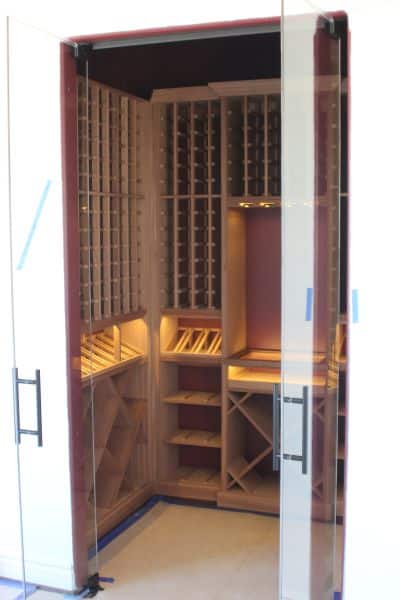 Wine Closet
If you dream of a dedicated space for your wine collection but don't have a ton of extra square footage, a wine closet is the answer for you. Tailored to your preferences and dimensions, our custom wine closets provide the perfect conditions for your wines to mature gracefully. You'll also have the benefit of enjoying a space to peruse, examine, and appreciate your wine collection. 
A wine closet could be an existing structure or added to a space to create a new area. We've installed wine closets in a number of areas in a home, even underneath the stairs! We are dedicated to providing you with storage options you may never have considered before.
Wine Cellar
Nothing shows sophistication quite like a custom-designed wine cellar. Our cellars are crafted to maintain the perfect temperature and humidity levels, creating an ideal environment for aging wines. Your own wine cellar will bring a timeless charm to your home as well as the joy of savoring your wine in a devoted space. 
In your custom wine cellar, you can include tasting tables and seating arrangements for hosting events at your home. Or a cozy couch to kick back and relax while sipping your wine. The possibilities are endless when it comes to relishing your collection. You'll enjoy wine at its peak condition in a climate-controlled wine cellar from Hobaica. 
Our Wine Storage Installation & Refrigeration Services
Living in sunny Phoenix, we understand the challenges of keeping wine at the ideal temperature in a hot and dry climate. The scorching heat can wreak havoc on your bottles, altering their taste and composition. Our refrigeration services ensure that your wine remains cool and composed, combating the desert heat and preserving every drop.
The wine cellar installation and refrigeration services from Hobaica are designed to provide optimal conditions for wine storage. Our process includes:
Assessment of Needs:

The first step in our process is to understand your unique requirements. This assessment is crucial as it allows us to design a cellar that meets your storage needs and blends seamlessly with your home's aesthetics. The consultation involves determining:

Size needed

Number of bottles you'd like it to hold

Types of wine you plan to store

Location of the cellar
Design and Construction:

Following the assessment, we move on to the

design and construction

. Our team of experts will create a custom design that includes insulation, vapor barriers and the appropriate racking system. We ensure your wine storage is built to maintain the ideal temperature and humidity levels for top-quality wine preservation.
Installation of Refrigeration System:

Once the space is constructed, we install the refrigeration system. Depending on the design and size of the cellar, this could be a self-contained unit, a split system or a ducted system. Our team ensures the refrigeration system is correctly installed for efficient cooling and minimal noise.
Maintenance and Repair:

After the installation, we offer

maintenance

and repair services to keep the refrigeration system functioning optimally. This includes calibrating the thermostat, checking the refrigerant pressure, monitoring the cooling cycle, tightening electrical components and measuring volts.
Remote Monitoring:

Some of our systems come with remote temperature and humidity monitoring options. This feature allows you to keep an eye on your wine cellar conditions from anywhere, ensuring your wine is always stored under ideal conditions.
Hobaica Services - Your Partner In Wine
Whether you're a casual wine enthusiast who's interested in a small wine cabinet or a seasoned connoisseur looking for a large cellar, the team at Hobaica has a solution for you. We're here to provide the perfect wine cellar for you so every tasting is an experience to remember. 
Connect with us
today for a complimentary consultation on having your own wine cellar installed in your Phoenix area home!