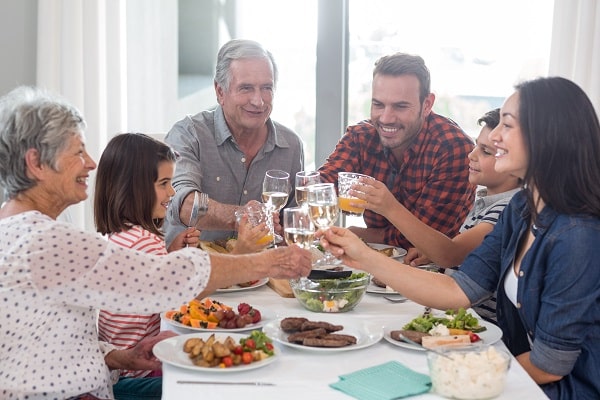 Use Our Tips To Avoid A Stressful AC Breakdown
Summer in Phoenix means temperatures will easily reach 100° plus! With more time at home, staying comfy only becomes more important – so take advantage of our tips that help you avoid an AC problem. To enjoy even more peace-of-mind, have one of our certified professionals take a close look at your AC system & make any needed adjustments with our $69 Summer AC Safety Inspection Special. You can always rely on Hobaica for all your home's AC, plumbing, electrical & security…we're your likable, go-to team for whole-home comfort, reliability & safety!
Reminder: Virtual Appointments Are Available
We can most likely help you resolve issues like AC malfunctions, water leaks, toilet backups & more with a video chat from a Hobaica Technician. If the problem requires a technician coming to your home, rest assured they'll be using our enhanced precautionary measures to help keep you & your family healthy & safe.
6 Tips To Keep Your AC Going Strong
1. Ceiling Fans Are Your Friends
While ceiling fans won't actually lower the temperature, the breeze created by them will help you and your family feel cooler overall. With your fans running, you may feel comfortable enough raising the thermostat by a few degrees – that'll reduce the strain on your AC AND help you save on energy bills!
2. Don't Forget Your Air Filters…
We recommend you change your air filters at least once per month. As air is moved through your ducts, filters capture dirt and dust…but after enough time, a dirty filter will hinder the airflow, making your AC work even harder to keep you cool. If dirty filters are left in for too long, all that extra stress can shut down your AC completely! Learn more about choosing filters for your home here.
3. Don't Go Below 78 Degrees
The federally operated Energy Star program recommends 78° as an energy-efficient setting during the summer – by not going lower than 78°, you can save on cooling costs and your AC system will have some stress taken off of it. If this temperature feels a bit too warm for you, try using breeze from your ceiling fans as mentioned above!
4. Goodbye Debris
If your outdoor AC unit is blocked by sticks and leaves from bushes and trees, it will need to work harder than usual to keep you cool. If a buildup of debris is allowed to clog your unit for long enough, it will eventually shut down completely. As you can see, it's definitely worthwhile to clear away any debris near or on your unit!
5. Set Your System's Fan To "Auto"
Using your thermostat, set the fan position to "auto"…in this setting, the AC fan will operate only while your compressor is on and is pushing cold air. Why does that matter? If the fan is in the "on" position, it will continually run even if the compressor is not. This means your fan will still be recirculating the cooled air from the living space of your home into other parts of your home, including your attic. As the heat from your attic is picked up and returns to your living space via your AC system, that will raise the temperature in your home! If you try to turn down the thermostat to combat the extra warmth, you'll just be adding more unnecessary stress to your system.
6. Set It 5 Degrees Higher When You're Gone
If you're leaving home for work or traveling elsewhere, it will take stress off your AC and help you save on your energy bill if you turn up the thermostat by 5 degrees. And don't fret! 5 degrees higher will still be a great temperature to keep your house plants and pets cool and happy.
Our Safety Inspections Help With Your Whole-Home Comfort
Rest Easy With Our $69 Summer AC Safety Inspection
Our certified technicians will carefully inspect your AC system. This ensures it's prepared to work properly & safely for you during the summer heat. Schedule your Summer AC Safety Inspection soon!
Thought About Your Plumbing Recently?
There may be small problems lurking in your plumbing system that you're unaware of…but with a Complimentary Whole Home Plumbing Safety Inspection, our expert plumbers will ensure your plumbing is in great shape so you don't have to worry about surprise back-ups, overflows and leaks.
Make Sure Your Electrical Is Reliable & Safe
These days more than ever, electricity is an essential part of the safety & convenience of life in your home, Hobaica wants to help keep you trouble-free! Even small electrical issues can cause inconvenient disruptions to your electronics & appliances. Book a Complimentary Whole Home Electrical Safety Inspection and we'll make sure your electrical is running safely and effectively.
Need Fantastic Whole-Home Comfort? Trust The Likable Experts!
Call us today at (602) 633-9555 if you need home comfort services from friendly professionals. We're the most likable people you'll ever meet…You'll Lika…Hobaica!