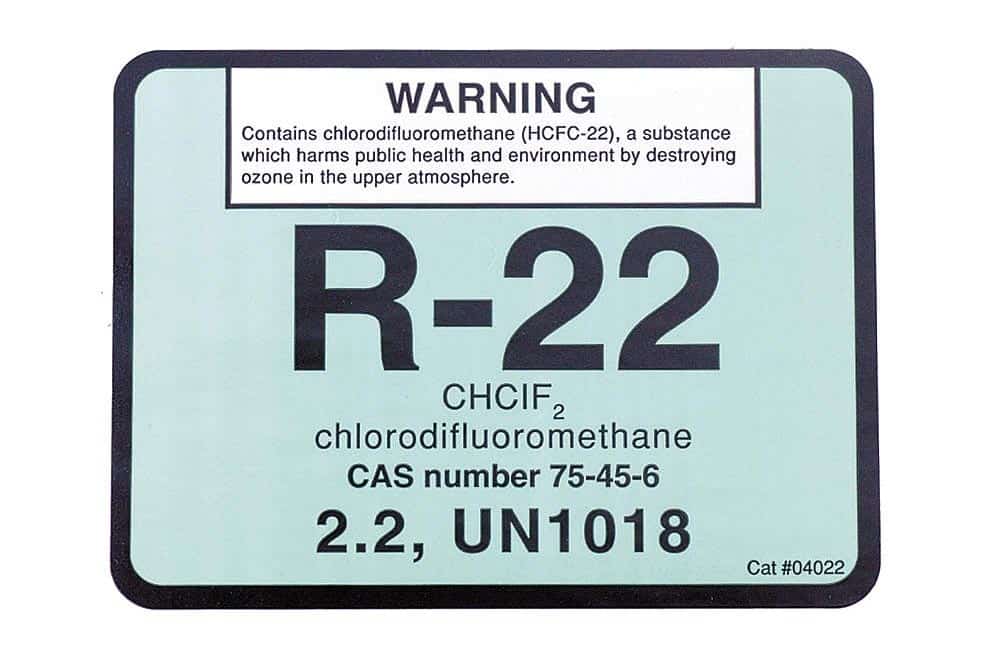 R-22 Refrigerant Phase Out: What You Need To Know
If you have an AC unit in Phoenix, AZ that was installed before 2010, it's likely you will have to address the recent HCFC (R-22) refrigerant regulations put into place by the EPA.
Determining how it will affect you and your system is a bit confusing, but that is exactly what the team at Hobaica Services is here for!
What is R22 Freon Refrigerant?
R22 Freon is a colorless gas that has been popularly used in air conditioners as a refrigerant for years. Like many chemicals people started to use regularly, it was eventually considered unacceptably destructive to the environment. It had originally replaced two even more dangerous refrigerants, however, now R22 is on its deathbed and being phased out by better, for environmentally friendly alternatives.
The Problem This Phase Out Causes
R-22 Refrigerant was the most common refrigerant used nationwide. Since the regulation was put in place, prices have increased significantly and it has become increasingly hard to find. If your unit utilizes R-22, you will ultimately need to convert it to make it compatible with other refrigerants or replacement it altogether. For example, if your unit is only 7 or 8 years old, you will most likely have to bend over backwards to find R-22 to maintain it for the next 3 years and/or replace it in a much shorter time-frame then you had intended.
Will I Still Be Able To Get R-22 Freon?
You will still be able to purchase R22 until 2020, but it comes with a hefty pricetag.
There is as much as a 300% price increase so far. In addition to the extra cost, the drawbacks of using this refrigerant are:
Smaller Availability

– Suppliers are selling HVAC companies, like Hobaica, very small quantities of R22. We will have increasing trouble providing it to our customers.

Price Will Still Increase

– Three hundred percent? Could you afford it? Maybe. What about when we see five hundred? Six hundred? Eventually, it will be illegal to purchase, so it's no use trying to keep up.
Alternative Refrigerants
The ultimate resolution for this refrigerant shift will be a complete AC replacement. However, there are a few alternate refrigerants that you can use, although you may need to retrofit your system to accommodate them. Keep in mind they are not perfect substitutes, and using them may cause your warranty to be invalid.
Alternatives include:
R-407C

– Very similar to R22, but not ozone-depleting.

R-438A

– Was designed to be very similar to R22, but may have environmental concerns.

R-404A

–

Popular for commercial purposes because of its wide temperature range.
The new refrigerant of choice will most likely be R410A, and many are already using this. It can only be used in a completely new system, not substituted like the ones above. It's a lot of letters and numbers to remember, but Hobaica will do the remembering for you!
The Solution for Today
An AC replacement is the most efficient option in the long-term. You can go ahead and take care of that now, but you can also talk things through with a Hobaica service technician to ensure you are aware of all your options.
First, schedule a maintenance with us. During the maintenance call, we will try to establish if your unit:
Is low on R-22 Freon

Has an R22 leak

If it has a leak, if it makes sense to add or replace the R22 or if a replacement would be the best choice.
Call the professionals at Hobaica Services today at (602)644-9555 to ensure you receive a clear explanation of your options. We will provide you with as much information as possible so that you can make an informed decision when the time comes.