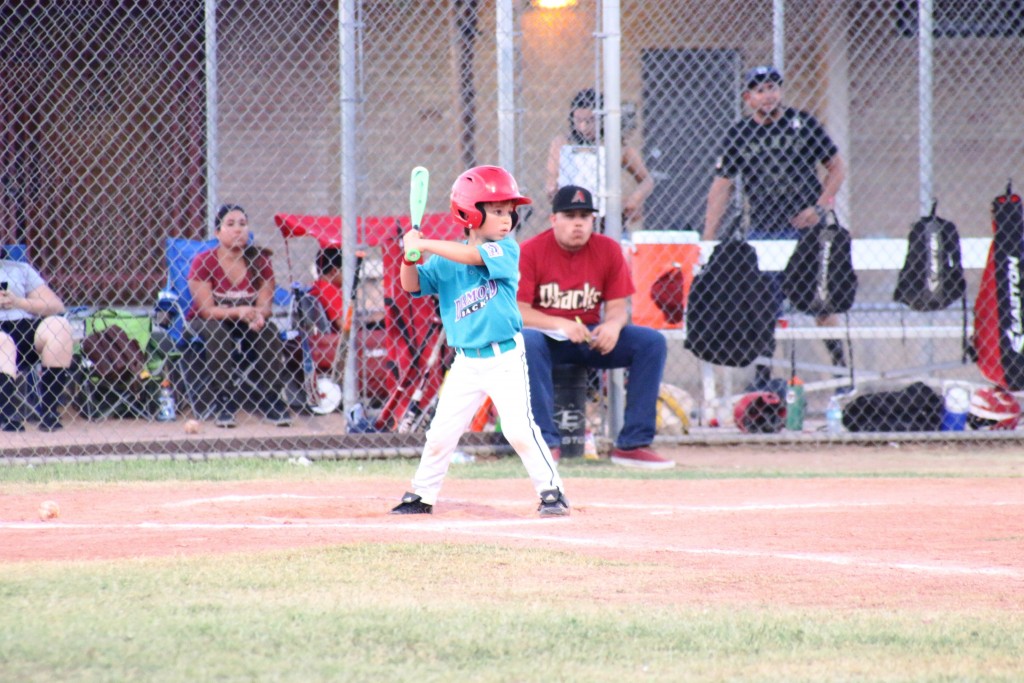 Play Ball!
Hobaica Services helped to make that possible for many children in Phoenix community by sponsoring the Blue Diamondbacks in the Clarendon Little League this past season.
While the Arizona Diamondbacks were a leading league sponsor, Hobaica's contributing sponsorship helped to purchase the necessary equipment for this machine pitch level team. The Blue Diamondbacks were a young team with several first time players. With the help of their dedicated volunteer coaches, this team saw tremendous growth and skill development over the course of the season, and finished by winning the championship game 6-1.
Hobiaca has sponsored a Clarendon Little League team for the past four years, and will continue to be a supporter in future seasons. The Hobaica family has had a long standing presence in Little League; owner Paul Hobaica coached each of his six children when they were younger. To carry on the tradition, Paul's stepson is a volunteer coach, and his grandson and granddaughter play in the league.
Of course, the players work hard to improve their hitting, base running, fielding and baseball IQ. However, baseball's life lessons are just as important. These young athletes learn the importance of teamwork, sportsmanship, hard work and discipline that they will carry forward on and off the field. Hobaica is proud to help make these lessons possible, and help shape the future members of the Phoenix community.
Hobiaca has a long history of community involvement in the Phoenix area. When Paul Hobaica opened the company back in 1952, he knew that his early success depended on members of the community choosing and trusting him for service. Over 60 years later, community relationships are just as important. Just as the community depends on us for reliable heating and cooling services, we depend on the community to continue to trust us with your business. Hobaica considers our community relations mutually beneficial.
In addition to sponsoring the Blue Diamondbacks in the Clarendon Little League, Hobaica is involved in many other community programs. We are proud to be a member of BEGIN – Business Entities Getting Involved in our Neighborhood, and to sponsor many community organizations and activities. While we donate to all different types of organizations, it's no coincidence that we partner with many programs that benefit the area children. These include The Boy Scouts of America, The Girl Scouts, and a wide variety of local elementary and high school teams, programs and events. What better way to give back to our community than to help build strong, successful citizens for the future?