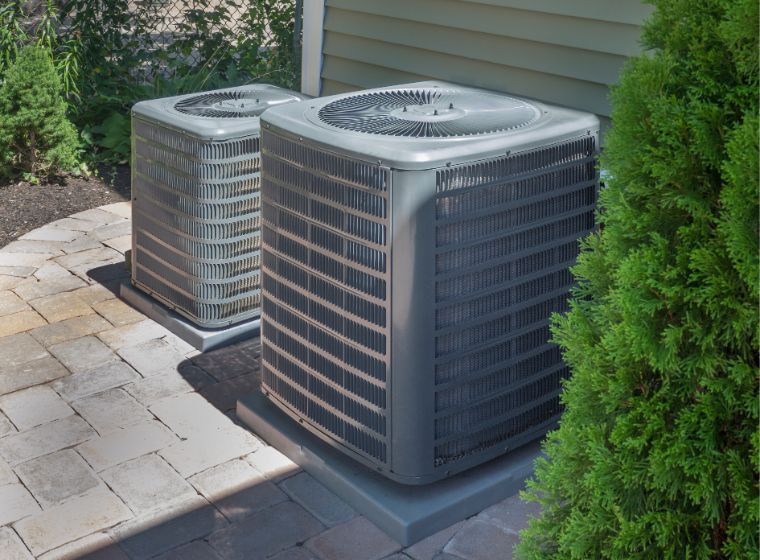 The Best Tips To Keep Your AC From Breaking Down
Our miserably hot Phoenix summers mean that your air conditioner will work overtime to keep your family nice and cool inside your home. Your friends at Hobaica have put together some helpful tips to keep your AC from breaking down.
1. Please, Air Conditioner, Keep Working!
Imagine you have a very big, very crucial project to get done at work. But the power is out. You'll have to go old school to get it done. With candlelight, hand tools and a lot of perseverance, you complete your task. But you had to work doubly hard to meet your goal. If you have to do it again tomorrow, you may decide to quit! That's how hard your air conditioner needs to work when bushes, trees and other debris blocks your outdoor AC unit. Your air conditioner has to work extra hard to keep your home cool. In the long run, debris build-up will cause your unit to quit working altogether. Be sure to clear away any debris that has built up around your outdoor unit so your AC can continue to keep your family cool.
2. Replace Your Air Filter Monthly
Your air filters are a critical part of your AC system. They have the ever-important job of keeping dirt out of your unit. As your AC works tirelessly to keep you and your family cool, all of the air from your home must pass through the air filter. Once the filter becomes clogged with dirt, it becomes more and more difficult for your AC to continue to operate. Eventually, your AC will quit altogether and you'll end up with a miserably hot home…no fun! Changing your air filters monthly keeps your AC working and your family nice and cool.
3. Set Your Thermostat No Lower Than 78°
It's 100+ degrees outside. You've finally beaten the traffic and get home after a long day's work. Immediately, you go to your thermostat and turn it down to 70 degrees to cool your home off as quickly as possible. Unfortunately, your standard efficiency AC unit does not work this way. It works more like a light switch, it is either On or Off, so turning your thermostat way down won't cool your home off any quicker, it will just keep your AC running until it reaches 70 degrees, no matter how long it takes!
4. Raise Your Thermostat 5 Degrees While You Are Away
Now, while you are away for the day, there is no need to keep your home at 78 degrees. By turning it up by 5 degrees, you'll save yourself some money and give your AC a break. This will still be a nice temperature to keep your pets, plants and household belongings cool and won't be too much of a strain on your AC to overcome when you come home.
5. Keep Your Fan Set In The "Auto" Position On Your Thermostat
By keeping your fan set in the "auto" position, your AC fan will only run when the compressor is running and blowing cold air. If you set it to the "on" position, your fan will continue to run even when the compressor is off. Your fan will continuously recirculate the cool air from your home, through the ducting system in your hot attic, through the AC unit and back into your home. This process will increase the temperature of the air being recirculated by 2-3 degrees, thus heating your home back up. In addition, your fan motor is not an efficient means of providing continuous air circulation.
6. Use Ceiling Fans In Each Room For Improved Air Circulation & Comfort
The electricity that is consumed by your AC fan to circulate your air can effectively operate approximately 12-15 ceiling fans throughout your entire home. By using ceiling fans in each room to keep your air circulating, not only do things stay cost effective and efficient but you will be more comfortable and may even be able to raise your thermostat by 1-2 degrees. Another nice benefit of using ceiling fans to keep your air moving is they are extremely quiet in comparison to your AC fan.
Why You'll Lika… Hobaica!
As you carry on with your regular day-to-day routine, follow these helpful tips to keep your family cool this summer while also taking care of your often overworked air conditioner. If you find yourself suddenly without air conditioning, be sure to check these two areas first:
Check your circuit breaker.

Make sure your air filters are clean
If you find yourself in need of a professional, we've got you covered. Call a company you can trust for fast emergency AC repair. Verify they have the following credentials::
A great online reputation:

Only work with a company that has numerous positive online reviews on multiple websites such as Google, Facebook, Nearby Now and more.

A long history of serving your community:

A company that's been serving the families in your community for many years, even decades, will have a great track record of happy & satisfied customers.

Proper licenses and insurance:

Stay protected no matter what job you have by using a licensed, certified, bonded and insured company.
Did you have a company to your home that didn't meet those criteria? Get a FREE second opinion from your friends at Hobaica.
Here at Hobaica we thoroughly enjoy taking care of our customers! We treat you like family! That's why we guarantee You'll Lika… Hobaica! Schedule an appointment
online
or give us a call at
(602) 633-9555
.