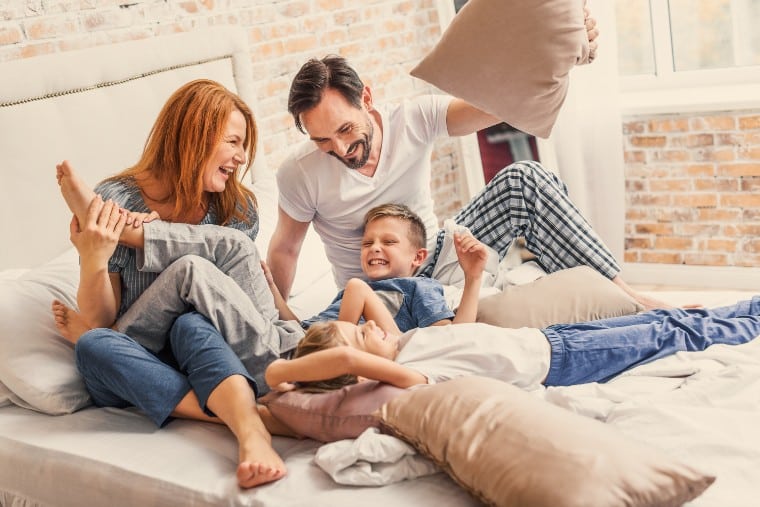 New Technology that is Super Comfortable, Extremely Quiet & More Efficient
You must rely on your HVAC system to keep your family safe and comfortable all year long. While it does a pretty good job, it does have some drawbacks!
The poor efficiency in older systems increases your energy bill

Hot and cold spots throughout your home make it uncomfortable

Draft rooms during the Winter can promote sickness

Excessive noise from your system both inside and outside your home
It's very clear, your heating and cooling system has a big impact on your family's safety and comfort. That's why your friends here at Hobaica Services proudly offer the brand new Daikin VRV Life HVAC system that solves so many of the problems a traditional HVAC system presents. Made specifically by Daikin, the VRV Life system is the first of its kind with both heat pump and gas furnace options for your home, solving many of the problems your old HVAC system presents with brand new technology in home comfort. First created in 1982, the VRV, or variant refrigerant volume, system was designed to meet the needs of an entire home or building, not just to maintain basic room temperature. This latest version has built upon the basics over the past three decades to provide your Phoenix-area home maximum LIFE comfort!
Improvements For Your LIFE
These are the benefits you can expect to enjoy with the Daikin VRV Life System:
Room-by-Room Comfort:

Advanced technology enables you to control up to 9 zones with no hot & cold spots

Energy Savings

: With an all in one system that allows you to control your energy consumption, with much less wasted energy.

Integration Capable:

The system is designed to work with a host of different types of air

handlers for many different applications & aesthetic needs
Expandable with Your Growing Family:

It's easy to add additional air handlers and modules such as humidity control, air cleaning & air purification systems

Control At Your Fingertips:

You have multiple options to adjust the temperature, from your phone, hand-held controllers and wall mount thermostats

Less Noise Inside & Outside

: With less than half the noise of traditional systems, you have one less thing to worry about with quiet comfort.

Save Space:

The compact design means your system takes up less space in your home & is aesthetically pleasing
Now is the Time of Your LIFE
If your HVAC system uses R-22 refrigerant, then now is the time to consider a Daikin VRV Life system. That's because on January 1st, 2020, it becomes illegal to manufacture or import R-22, leaving you with very limited and expensive repair options. You'll be forced to upgrade to a system that uses an environmentally friendly refrigerant. A Daikin VRV Life system is the perfect option. But whether you ultimately decide to go with a VRV Life system or something different, proactively upgrading now will keep your family more comfortable and with fewer surprises and repairs.
Hobaica: Friends for LIFE
There are more benefits to working with your friends at Hobaica than just our technical ability. Give us a call about a new Daikin VRV Life system to ensure that you get:
Service from an Elite, Certified Dealer:

There are only four certified Daikin dealers in the state of Arizona–and we're the most likable you'll ever meet!

All the Information You Need:

We are highly informed about every product we offer, and in addition to our helpful blog, we can give you expert advice in person and on the phone.

Special Financing: We are here for you every step of the way with several financing options to meet your needs.
Feel free to give us a call at (602) 633-9555 with any questions or service requests. We will be more than happy to help you design the perfect comfort system for you & your family.