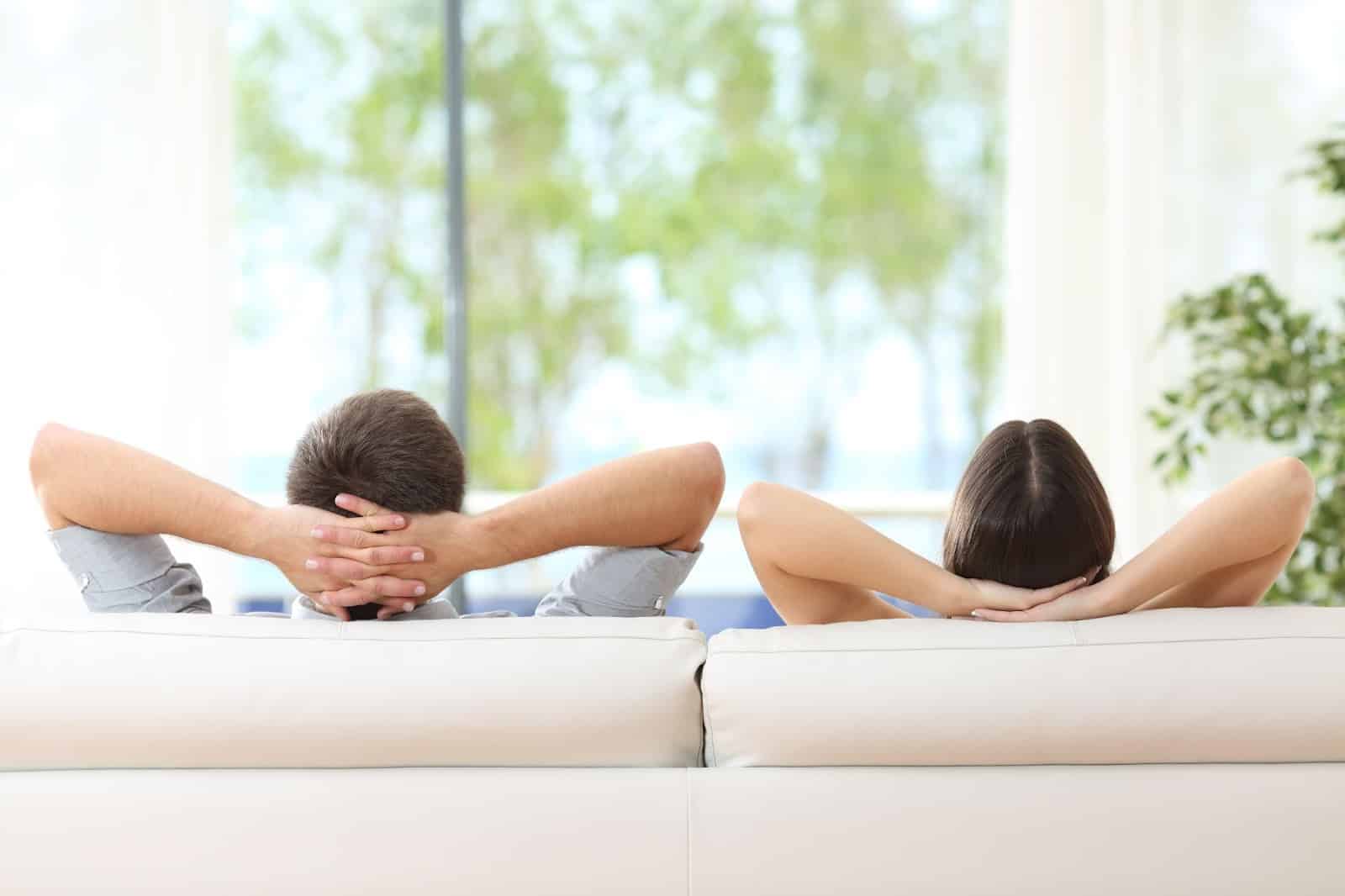 Is Your Home Ready For 100 Degrees Outside?
Summer is just about here and the thermometer outside shows it! It's already getting hot out, which means, when you live where we do, you need reliable air conditioning for your home. The Hobaica team is here to help you with your comfort needs, everyday, all day. We are happy to provide you with different options for your home to make it cool and comfortable throughout our 100 degree summers!
Get Ahead Of The Hot With A New AC
How is your central air conditioning system doing? When you turned it on this year, did it seem to be working okay? Or is it already struggling to keep up? If you have an older system that just doesn't seem to be functioning well, it may be time for an upgrade.
New air conditioners work better than older models to cool your home and keep your family comfortable. In addition, they use far less energy than units that are considered "older" — or over 12 years old. Therefore by purchasing a new system, you are both investing in your home AND can expect to see your power bills drop after the installation of a new system.
Flexibility Of A Heat Pump
Ready to only have to keep up with one system instead of two? Heat pumps are dual purpose, meaning they provide both air conditioning and heat to a home. A standard air source heat pump transfers heat both in and out of a home, so in summer it will remove warm air from your home and expel it outside. In winter, the opposite occurs and the system will move warm air inside your home.
One system that can both heat and cool your home, that is cost effective and energy efficient, and is very flexible for use? Sign us up please!
Hot Room Problem
Do you have one room in your house that just will not cool down? Maybe it's a room that faces west and only has one air vent. Or perhaps it's an area you added on to your home later that has never really been able to hold the temperature you want. It could even be that your whole upstairs is too warm!
It's hard having a place in your home where it's too hot to get comfortable. Fortunately, we can help provide you with options to cool that room or area.
Insulation - It's silly to spend money on a new central air system only to have that fabulous cool air seep out of the walls or out of the attic. With our insulation services, your home will be able to keep hold of that precious cold air and keep you cool.
Ductless Mini-Split Systems - These systems provide options to heat and cool a room without the need for ductwork. The indoor handling unit can provide climate controlled air just about anywhere you need it to. If you have an older home or a room without the right ductwork, a ductless system could be the perfect solution to your cooling problem!
Ductwork Repairs - Your system could be working just fine, yet your home still feels too warm. Older ductwork systems can crack, split and break, letting your cool air escape before it reaches inside. With ductwork repair, replacement and sealing services, your network will be secure to deliver that cold, comfortable air without fail!
Thinking Ahead
Even if you have a newer system that seems to be working great, you still want it to keep up that level of performance. The absolute best way to ensure your system is working well throughout our desert heat is to have your AC system serviced once a year. The maintenance services we perform:
Help Prevent AC Breakdowns From Happening - So you won't get caught scrambling with no AC when the temps outside hit 110.
Allow Your AC To Run At Its Most Efficient - So you save on energy and pay less on your power bills each month.
Extend The Working Years Of Your AC - So you don't have to worry about replacing your air conditioner any time soon.
Get the benefit of regular maintenance along with so many other home comfort perks when you join our Total Care Club today!
Handling The Heat Since 1952
Whatever your cooling needs, Hobaica Services is here to help! Since 1952, our team of friendly professionals has been providing the residents of Phoenix with cooling solutions to keep comfortable during our hot summers. We love to think outside the box to help our clients and are ready to assist you with your most perplexing AC concern. And we do all of this with the best service and most affordable prices in town!
Connect with us now for fast, friendly service!
You'll Lika…. Hobaica!!!