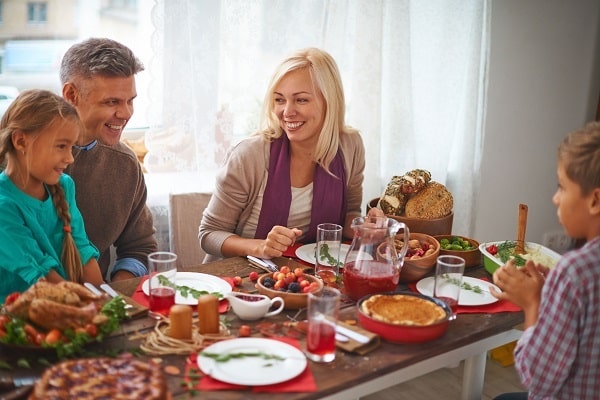 Comfort Safety Inspections Prep Your Home For The Good Times
Family time. It's what people live and work for. Now that the holiday season is ramping up, you'll want to make sure your time with loved ones is well spent, and part of that is ensuring that your
heating, plumbing and electrical systems are ready to function properly while everyone is visiting you! In the whirlwind of work and preparing for visitors, you need one less thing to
worry about this holiday season…that's why we recommend having professional Safety Inspections done as soon as you can.
This is where Hobaica steps in. We are the solution people! Here's how you can get ahead of potential problems with the friendly Hobaica team:
Heating
Problem? Having your family lose heat due to a breakdown could be a nightmare in the cold months! If you're familiar with Phoenix weather, you've probably noticed that it's
already been colder than normal over the past few weeks…we may be in for an extra cold winter. It's important that professionals inspect and tune-up your heating system to
reduce the chances that something will go out of whack during the lower temperatures!
Plumbing
Problem? Cold water coming out during a shower, backups or overflows ruining family dinner time…an issue with your water heater and plumbing components can really make
for an unpleasant experience! With an inspection, our licensed plumbers will help ensure your plumbing is ready to perform reliably for all your visitors and celebrations by carefully examining all available elements of your system.
Electrical
Problem? An unseen issue like damaged or aging wiring can result in electrical fires or power problems in general. What happens if the lights go out before that special family
dinner? Definitely not fun! Having our expert electricians inspect your electrical system for safety and function will give you peace of mind that your home's electricity will flow
smoothly during the upcoming festivities.
Make Your Security A Priority Too
Your home is your safe space, the place where you, your friends and your family should always feel relaxed and comfortable. That's why it's a smart idea to schedule our Complimentary Whole
Home Security Consultation so our expert team can help you assess the safety of your home. From cameras to motion detectors and more, we've got the security options to help keep your family safe and secure not only during the holidays, but at all times of the year.
Let Hobaica Help De-Stress Your Holiday Season
For a limited time, we are offering:
$69 Heating Tune-Up & Safety Inspection
Complimentary Whole Home Electrical Safety Inspection
Complimentary Whole Home Plumbing Safety Inspection
Complimentary Whole Home Security Consultation
Complimentary Second Opinion
Free with any service

Digital thermometer
Wine bottle thermometer
Water leak alarm
Electrical tester
Plunger
Call our friendly team today at (602) 633-9555! We Guarantee, You'll Lika…Hobaica!