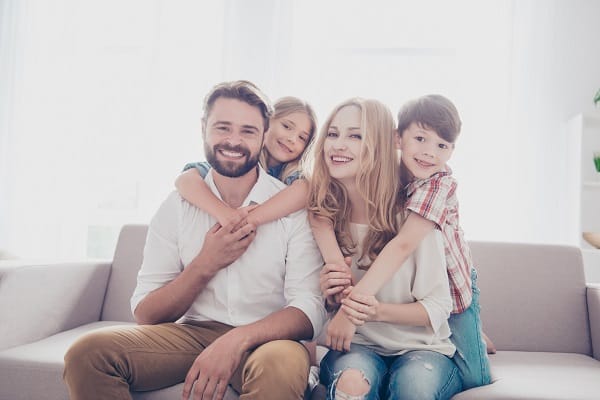 Start 2020 Right, Beginning With Your Home's Comfort
Still thinking about what your new year's resolution should be? Here's a useful idea: make sure your home comfort systems are safe & efficient, your home is secure from intruders and your family's water is clean. A new year means a new start for you and your family's comfort! Here's how you can turn your resolution into reality:
Trade Out Your Old Inefficient AC Unit With A New High Efficiency Daikin System
If your AC unit is over 10 years old, it is probably in your best interest to upgrade it. At 10 years old or more, it is most likely utilizing R-22 refrigerant which has been banned from production as of January 1, 2020. In addition, a new AC unit can be as much as 50% more efficient than your existing one.
Act now & receive:
Up to $1,000 Off Your New System
12 year No Worry Parts & Labor Warranty
0% Financing or Lease to Own Options
Also don't forget to schedule your Limited Time $69 Heating Safety Inspection! It can still get pretty chilly here in Phoenix throughout January and February, so don't risk unforeseen heating issues leaving you in a cold home if a breakdown occurs! Our safety inspection will reduce the chances of such a breakdown happening.
Is Your Electrical System Safe?
Your electrical system can potentially cause you big problems, even if you don't notice anything strange happening! That's because wiring that is degraded from age or heat can cause problems with your electricity flow and can even start electrical fires. Have the peace of mind that your electrical system is operating safely with our Complimentary Whole Home Electrical Safety Inspection.
Have You Thought About Your Plumbing Lately? 
When plumbing problems appear, it's never good! Think overflows, clogs and leaks…what a bad way to start your year! One of our professional Plumbers can make sure that your plumbing system is working as it should when you schedule our Complimentary Whole Home Plumbing Safety Inspection.
Enjoy Cleaner Water
Have you recently thought about the quality of the water that you and your family consume and use every day? Hobaica can help make your water safer to drink and less harsh on your plumbing system. Ask us about our water filtration and water softening services!
Protect Against Threats With Home Security Technology
Your home is a place where you and your family should feel safe. Having extra layers of security will help you to be alerted if anything nefarious is happening on your property. Our expert team can help you find any weak points in your home's security with our Complimentary Whole Home Security Safety Inspection.
Hobaica Is Also Offering These Specials To Help You Start The New Year Right!
On top of the specials above, for a limited time, we are also offering:
$38.80 Water Heater Flush & Safety Inspection
$50 Savings On Any Repair
Free With Any Service…

Digital thermometer
Wine bottle thermometer
Water leak alarm
Electrical tester
Plunger
Call our friendly team today at (602) 633-9555! We Guarantee, You'll Lika…Hobaica!