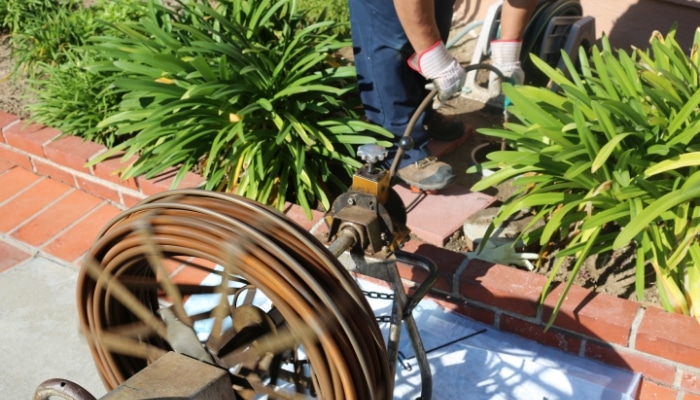 How Pipe Upkeep Keeps Things Moving In Your Phoenix Home
It's the time of year to raise a glass in our Phoenix, AZ, area homes and toast to good friends. The last thing on our minds is an issue with our home's pipes. Don't let an unexpected drain or sewer clog blockage dampen your holiday season. Knowing how to prevent clogs with maintenance and spot potential blockages is an invaluable tool in protecting your pipes, and Hobaica Services is here to help. Our expert team is here to discuss the importance of drain & sewer line maintenance and how it can save you time, hassle and a lot of money!
The Difference Between Drain Lines & Sewer Lines
In a nutshell, drain lines keep water moving inside your home and sewer lines keep it moving outside your home. Wherever you find running water throughout your home, be it sinks, tubs, showers, dishwashers or clothes washers, drainpipes are connected for the water to exit. From there the water leaves your home and goes into the main sewer line pipe, which runs underground outside of your home's foundation to the city's main sewer line.
Normally you'd have to call multiple plumbers depending on the problem, but Hobaica Services specializes in full drain and sewer line services. No matter where the problem is, we're here to help!
Stay On Top Of Slow Drains Before They Cause Clogs
Water draining slowly is a sign of a potential blockage that will likely get a lot worse if ignored. If you notice water pooling in a sink, bathtub or shower, something is preventing the water from flowing down the drain pipe as quickly as it should. A clog might be building up from food scraps, hair, soap scum, paper or even something like a child's toy. If it fits down the drain or can be flushed, then it can cause a clog.
Intervening at the first sign of a slow drain is key to preventing costly repairs if the clog turns into a bigger problem. Some DIY methods have a corrosive nature that can damage pipes, while others only work for a partially clogged drain. Having your drains regularly cleaned and maintained by a professional ensures that built-up materials are cleared before they can get backed up.
Complete blockages can lead to inconvenient and sometimes expensive problems from backflow like toilets not working, drains gargling and even raw sewage coming up from the drains! Standing moisture from a partial or complete clog can create the perfect environment for mold and mildew.
Whole home plumbing inspections are a great way to catch looming problems and make sure your home's plumbing and piping are working as they should. A professional will also be able to detect rust and corrosion that you may be completely unaware of. Catching this damage early helps you avoid leaks and interruptions to your home's water flow. At Hobaica Services, our plumbing check-ups take a look at your home's pipe connections, water pressure, supply piping, fixtures, taps, showers, toilets and sinks.
What Happens If You Get A Clog?
When water drains extremely slowly or not at all, calling a professional is the best course of action to get back up and running as soon as possible. Sewer line video inspections are often used to locate the problem swiftly. These waterproof cameras are hi-definition and LED-lit to see down the dark drains and identify what's causing the clog. A radio transmitter pinpoints exactly where the issue lies so that you know upfront what's going on before any work is started.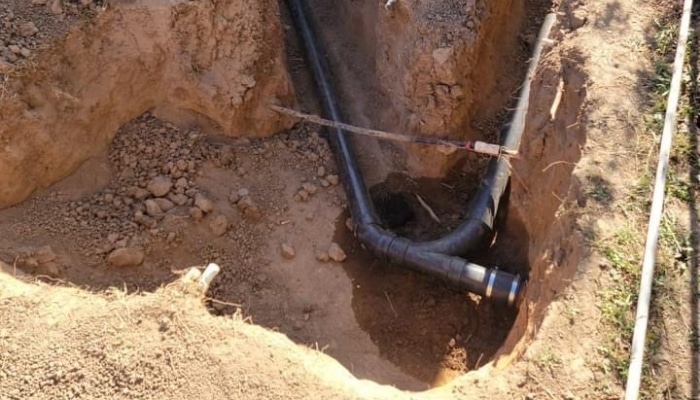 From there, a professional will determine the best course of action based on where the clog is. For drain line clogs, Hobaica Services offers cleaning solutions that clear tough blockages fast without the use of corrosive chemicals. Sewer line clogs may require hydro-jetting, a powerful method of cleaning that takes care of even the toughest clog. If for some reason the problem goes beyond a clog, we'll find the repair solutions that get you back to decking the halls as soon as possible.
Request your FREE camera inspection today!
Hobaica Has You Covered This Holiday Season
When a clogged kitchen sink or backed-up main sewer line interrupts your New Year's preparations, you need fast service to get everything flowing again! Hobaica Services will take care of the blockage safely and efficiently with zero damage to your pipes. This year, give yourself the gift of clog-free plumbing with routine inspections that keep your home's pipes in working order.
The Most Likable People You'll Ever Meet,
You'll Lika... Hobaica!