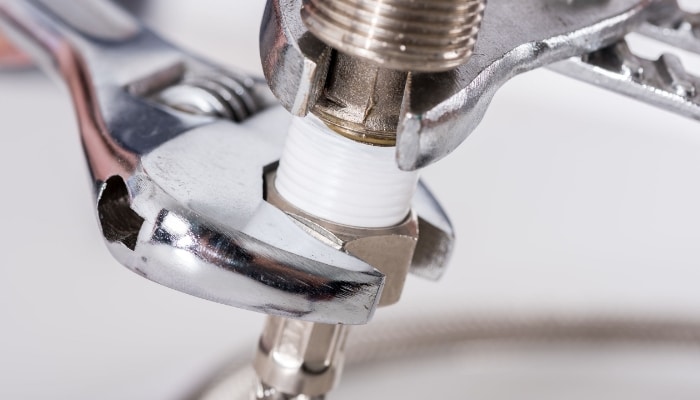 Should I Have A Home Plumbing Inspection Done?
Home system inspections are great when you buy a new home. You find out all about a home's system before you finalize your real estate contract to make sure nothing's wrong. Well, what if you aren't planning on buying a new house and you have been in your home for a number of years - wouldn't it make sense to go ahead and get your home system inspected to make sure all is well? Especially a system that you don't think much about because it's mostly hidden behind walls and under floors, but can cause a LOT of damage - like your home plumbing system? Here at Hobaica Services, we sure think inspections are important! In this month's blog, we discuss what is a plumbing inspection and why you need one.
What Is A Home Plumbing Inspection?
A plumbing inspection service for your home is a check-up of your entire plumbing network. When you consider everything involved in moving water into, throughout and out of your home, this network entails a lot of parts. The inspection examines the system as a whole to ensure it functions as it should. 
A licensed and insured professional plumber should always complete your plumbing check-up. Without the qualifications and experience that come with a certified plumber, you may not get the information about the system you need! Don't end up wasting your time and money.
What Is Included In A Plumbing Inspection?
A home plumbing check includes an inspection of the following:
Water Pressure
Pipe Connections
Drains
Leaks
Fixtures including Showers, Toilets, Sinks and Tubs
Outdoor Faucets and Spigots
Water Heater
Supply Piping
Water Shutoff Valve
Why You Should Get A Plumbing Inspection
Having a plumber come to your house for a plumbing inspection provides you with a ton of benefits. Whether you're selling your house or keeping it in your family for generations to come, a home plumbing check offers an invaluable investment in preservation. 
Some benefits of a plumbing inspection include:
Fewer and Less Expensive Plumbing Repairs

- With an inspection, a qualified professional will examine your pipe system for potential issues and alert you to any problems that may arise down the road. That way you can have proactive repairs done without waiting around for major issues later.
Home Is Protected From Damage

- Scheduling a regular plumbing inspection for your home is an important step to making sure the system is in tip-top shape. Your plumber can locate hidden problems, identify weak spots in pipes and inspect fixtures like toilets, sinks and tubs, for signs of wear. Plus, they can give water pressure readings to ensure everything is running in top condition. We all know that the peace of mind you get from staying ahead of major problems is priceless!
Avoid Plumbing Emergencies

- No one likes to wake up to a cold shower or other

plumbing emergency

. Inspecting your plumbing system regularly can identify problems before they happen - for instance, if your water heater is on its last leg. 
Potential Cost-Saving Upgrades

- Not only will having a plumbing inspection help ensure your system is running smoothly, but your plumber may even be able to recommend some helpful cost savings upgrades that could benefit the overall efficiency and quality of your system. 
How Often You Need Your Plumbing Inspected
How often you should have your plumbing system inspected depends a lot upon the age of the system. Experts advise that homes built in the last 40 years only need an inspection every two years. For homes older than 40 years, annual plumbing check ups are recommended. 
Hobaica's Expert Plumbers Are Here To Help!
Keeping up with plumbing inspections is an important part of maintenance for your home. The professional plumbers at Hobaica Services are here to help. In our many years of serving homeowners in the Phoenix area, we've come across a number of surprise plumbing problems in our inspections that have saved our clients a ton of money and hassle.  
And, best of all, we are now offering this essential service at no charge to you! Connect with us today at 602-633-9555 to schedule your home plumbing safety inspection with one of our experts! 
Because, we guarantee….
You'll Lika… Hobaica!!!