Air Conditioning Installation in Phoenix, AZ Since 1952
There are many reasons to install a new air conditioner in your home. Perhaps you're building a new addition and need an energy-efficient AC with higher cooling capacity. Or your old AC needs repair more and more often and you're just ready for something new. 
When it's time for a new air conditioning system in the Phoenix, AZ area, then it's time to call Hobaica Services. Our licensed HVAC technicians are properly trained to install all types of AC systems, including: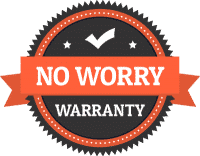 We will provide a free estimate – in person or online! – on a new AC unit that meets your cooling needs. You can also call us for a free second opinion on an AC installation quote from another contractor. Your comfort is our priority!
Signs You May Need A New Air Conditioning Unit
A new AC unit is a big investment, and many of our customers look to us for advice when deciding to replace, rather than repair, an existing unit. Some factors that influence the decision to purchase a new air conditioner include:
Age:

Central air conditioners and heat pumps typically last for 10-15 years, so if your current air conditioning system is more than 10 years old, it's time to start budgeting for a new one. You don't want to be caught unawares when it reaches the end of its life!

Costly Repairs:

Even with the

best preventative maintenance

, your air conditioning system is still going to need occasional repairs. But if you're calling for repairs once or twice a year, you could save a lot of money by having a new AC installed instead. Look at how much you've spent on repairs in the last three years, or how much your current repair estimate is: if it's more than half the cost of a new AC installation, go ahead and replace it.

Operating Cost:

Your cooling and heating costs account for over half of your monthly energy bills, so having an efficient AC is extremely important to your budget. With advancements in energy efficiency technology, new air conditioners are far more efficient than older models. Saying goodbye to your old, inefficient AC unit and hello to a new one can lower your energy bills by 30-50%!

New Space:

Whether you're building an addition or finishing your attic, adding space to your home means you'll need a new air conditioning system. You can tie your new rooms into your

duct system

and upgrade to a higher capacity zoned air conditioning system or opt to leave your existing AC system in place and install

ductless heat pumps

in the new rooms. Hobaica is happy to advise you on the best strategy to cool your expanded space!
What are the best type of Heating & Air Systems in Phoenix?
Hobaica installs ALL brands and types of HVAC equipment.
We know that every home has different heating and cooling needs, so we carry a wide variety of options to ensure that you get the right Phoenix HVAC equipment to meet your needs.
Heat Pump Options
Ductless Air Conditioners
Packaged Units
Zoning Systems
and More
How much does a new AC unit cost near Phoenix?
A new AC unit usually costs about $3,000-$7,000 in Phoenix, AZ. The overall cost can vary depending on:
The size of your home.

How many windows your home has.

The type of AC unit you want installed.
Getting a new AC unit installed can be costly, but very beneficial in the long run due to the amount you will save on energy and repair costs each year. To get a new AC unit installed in your home, call us today.
How long do AC units last in Phoenix?
AC units typically last around 10-15 years in Phoenix, AZ. Some things that can impact the lifespan of your AC unit include:
How often you have it maintained.

The type of AC unit you have.

The severity of your cooling seasons.
Getting your AC unit regularly maintained is the best way to get the most out of your air conditioning unit. A regularly maintained AC unit will run smoother and last longer. To get your AC unit replaced or on a maintenance plan, contact us today.
This video is an operational comparison of a typical single stage AC unit versus a super high efficient Inverter AC unit.
Expect More From Hobaica AC Installation Services
A quality AC unit replacement by Hobaica
Why do I need to replace my AC unit?
The #1 Reason Your AC Will Fail
Having served the Phoenix area since 1952, Hobaica Services has fixed a lot of broken down air conditioners, and in that time we've discovered there is one reason, more than any other, why AC units stop working.
Lack of maintenance.
When you keep up with your annual preventative AC maintenance, your AC will work better and last longer. In fact, you can get as many as five more years of reliable service out of your air conditioner just by keeping up with regular maintenance. You could potentially save thousands of dollars over the life of your AC unit – and who doesn't like that?
Why Choose Us?
Why choose Hobaica? Our licensed technicians are both knowledgeable and likable. Our family owned business has been providing service to the Phoenix area since 1952, so we are large enough to serve you, and small enough to prioritize values such as honesty and integrity. With our flat rate pricing, you'll know the price of your AC installation before we get started, so there will be no surprises and no worries!
For a professional, reliable air conditioning installation in the Phoenix area, contact us online or call 602-633-9555 . You'll Lika...Hobaica!