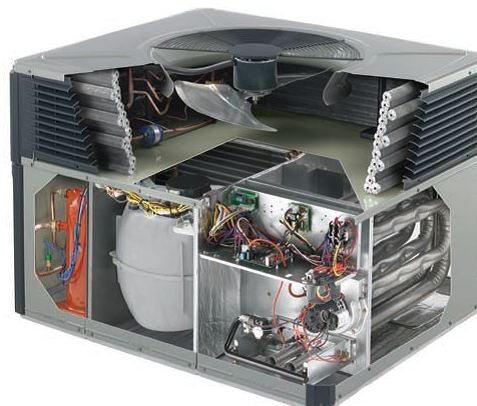 Air conditioning systems that are used today can provide homeowners with a large selection of features to improve energy efficiency along with home comfort. New improvements include everything from check filter lights to thermal expansion valves. However, one innovation many find to be useful is the dual stage compressor.
Use of the traditional compressor, which operates using a single stage, means the compressor must operate at top speed all the time. When temperatures are hot outside, this provides the optimal cooling. However, when temperatures are more moderate, as they are a majority of the cooling season, the single stage compressor cycles more frequently to keep the temperature in the home maintained. In addition to causing the air conditioner to use more power than necessary, this also causes excessive wear and tear on the HVAC unit.
A better option, found in many of the heat pumps and air conditioners sold today is the two-stage compressor. Also known as a dual stage compressor, these devices operate at a high or low speed, according to the outside temperature. When the temperatures are extreme, the compressor runs at full capacity. When temperatures are more moderate, the compressor operates at a lower speed.
In fact, most of the time, compressors can run at the lower speed. While the speed is lower, the compressor has a longer cycle, allowing your home to maintain a more consistent and comfortable temperature. Home comfort is maximized at as well as the energy efficiency of the system.
With the longer cycle provide by the dual stage cooling there are other benefits as well, including lower operating noises and better control of humidity. Two stage compressors are more effective and remove two times the amount of moisture from interior air as single stage ones can.
When purchasing a HVAC system, it is important to consider the features offered. In addition, buyers should consider the seasonal energy efficiency ratio, or SEER, and unit sizing. It is recommended that new units offer a SEER of 13 or more. It is important to avoid units that are oversized or undersized for one's home. The team at Hobaica Services can help you decide which unit, system and size is the perfect fit for your home and your budget.
Home comfort in summer months is very dependent on effective cooling. Selecting units with new features such as dual stage compressors helps to ensure the greatest comfort in the home.
Our team has been helping Arizona home owners stay cool in the summer since 1952 and we are ready to help you.
Hobaica Services, providing "worry free" service since 1952 www.hobaica.com