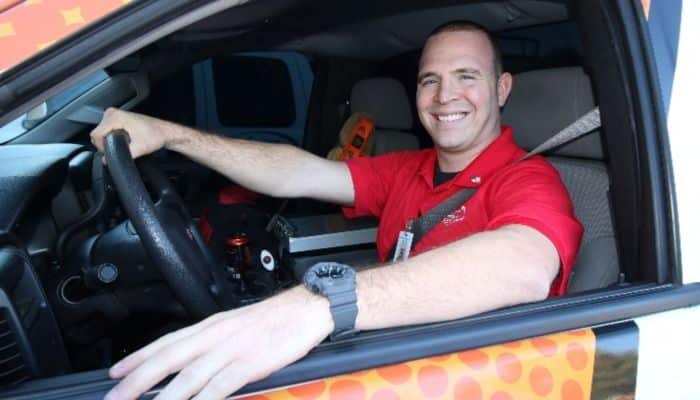 Replace Your AC Now To Take Advantage Of Phoenix's Cooler Months
With mild days and cool nights, beautiful weather is in full swing here in the Phoenix, AZ area. With a break from the summer heat, your home's air conditioning may be the last thing on your mind - however, don't put replacing your system on the back burner just yet. Believe it or not, the fall and winter months are actually the perfect time to consider replacing your AC.
Whether you've been putting off a replacement or have recently run into AC troubles, now is the time to get ahead of next year's heat. We know it may sound backward at first, but don't sweat it! Hobaica Services has you covered with a breakdown of why fall and winter is the best time of year to replace your air conditioning.
Price Are Going Way Up In 2023
Effective January 1, 2023, new federal regulations will require all newly installed systems to be of a higher SEER rating. That means more expensive units will be your only option to purchase. Experts expect prices to increase between 30 - 40% more than what you would pay for a new AC system right now. So if you think your system may need an upgrade before the weather gets hot, if you go ahead and replace it now you will save thousands.
Request A FREE Quote On A New AC System Now!
Your AC & Heating May Be Briefly Interrupted During The Replacement
While your air conditioning system is being replaced, you may be without cooling and heating for a few days. Dealing with this at the tail-end of the year is much more doable than in the Arizona summer. We don't ever want you to be without heating and cooling when you need it - that's why we recommend scheduling replacements for a time when you're least likely to run your AC.
We work safely and efficiently to get your unit replaced as quickly as possible, but you should still be prepared for a brief pause in your heating and cooling. The possibility of a short interruption pays for itself when you get to enjoy your new AC all next summer!
Off-Seasons Offer More Flexibility
Fall and winter are usually considered the off-season for AC repair and replacement. Since air conditioners are run all through the summer, there is a higher demand for HVAC services to keep people cool and comfortable. When you opt for AC replacement during the fall and winter months, there may be more availability to work with your busy schedule.
Cooler months take the pressure off your AC to perform day and night so you can take your time deciding what replacement options best fit your needs. More flexibility in the fall and winter means you may have even more options when scheduling your air conditioning replacement. We promise swift and safe service to get your new air conditioning installed at your convenience!
Replace While It's Cool To Get Ahead Of The Heat
The worst time to consider if your AC will keep you cool is during the dog days of summer. We always recommend staying on top of air conditioning concerns so they don't become a bigger problem down the road. Replacing your AC in the seasons you're least likely to run it means it will be there for you when you need it.
If you put off replacing your AC until the summer, you may risk not having cool air for your home during the hottest months. Hobaica helps you get ahead and stay ahead of the heat so your home can be cool and comfortable all summer long.
When Should Your AC Be Replaced?
The average lifespan of an air conditioner is 10 to 15 years. After 10 years, AC repairs may start to pile on and become less cost-effective than replacing the unit. There are many signs that your AC unit may be living on borrowed time and beyond sensible repair. Did you notice any of these warning signs over the summer? Then it may be well worth your while to replace your HVAC sooner rather than later.
Subpar cooling -

When your home isn't cooling the way it should, there's usually an issue with the AC. Maybe you're not getting enough cool air, not cool

enough

air, or no cool air at all. These are all signs that your unit may need to be replaced.

Higher energy bills -

If you've noticed a spike in your power bill, your unit may be having to work harder than normal to meet the demands of your home. Replacing your AC with a newer unit ensures it's up to the task of keeping you cool more efficiently than ever before.

Odd sounds and smells -

Grinding, rattling, and burning smells are signs that something is amiss with your AC unit. It's important to get any smells and sounds checked out by a professional to ensure you have a safe and reliable unit.
No Worries - Hobaica Has You Covered!
When you replace your air conditioning, the last thing you should have to think about is future problems. That's why we offer an optional No Worry HVAC Warranty so you can enjoy your new unit with peace of mind. Our warranty has you covered from equipment and materials to labor.
We put your comfort first with AC replacement for safe and reliable cooling whenever you need it. When you're ready to take advantage of the cooler months, give us a call at 602-633-9555 for more information and a free estimate!
The Most Likable People You'll Ever Meet,
You'll Lika... Hobaica!